View FAQ
How do I uninstall the Client Tool?
The Client Tool should be uninstalled using the "Add or Remove Programs" or "Uninstall a program" functionality in Windows. To access that functionality, click Start | Control Panel. A screen similar to the one shown below should appear. Double-click on the "Add or Remove Programs" or "Uninstall a program" icon.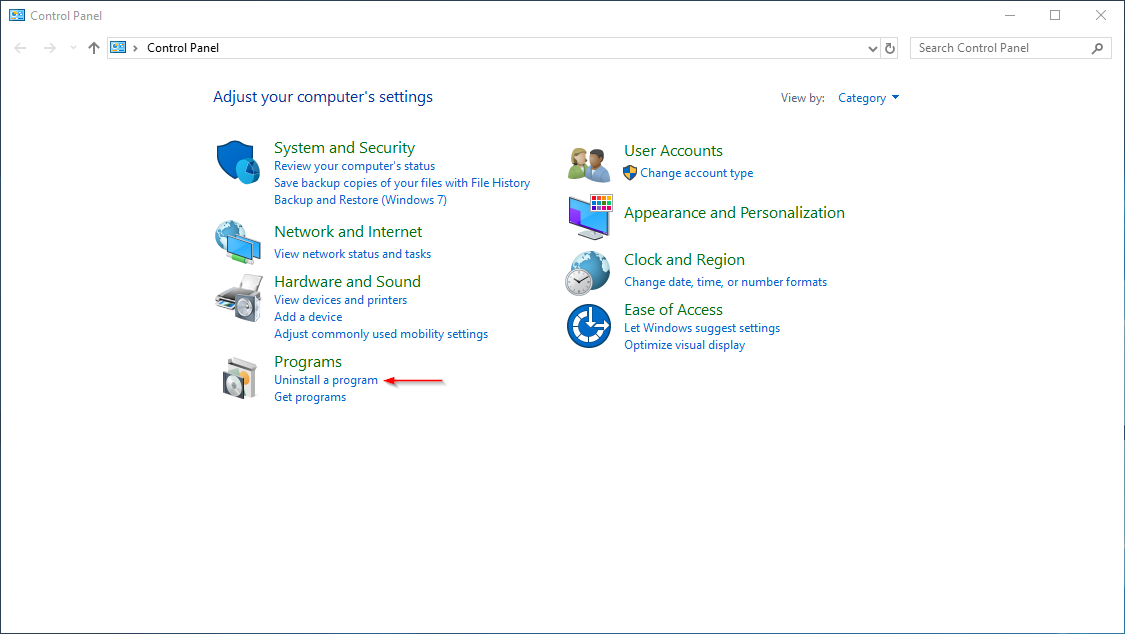 The following items should be be removed by highlighting it in the list and clicking the "Remove" or "Uninstall" button.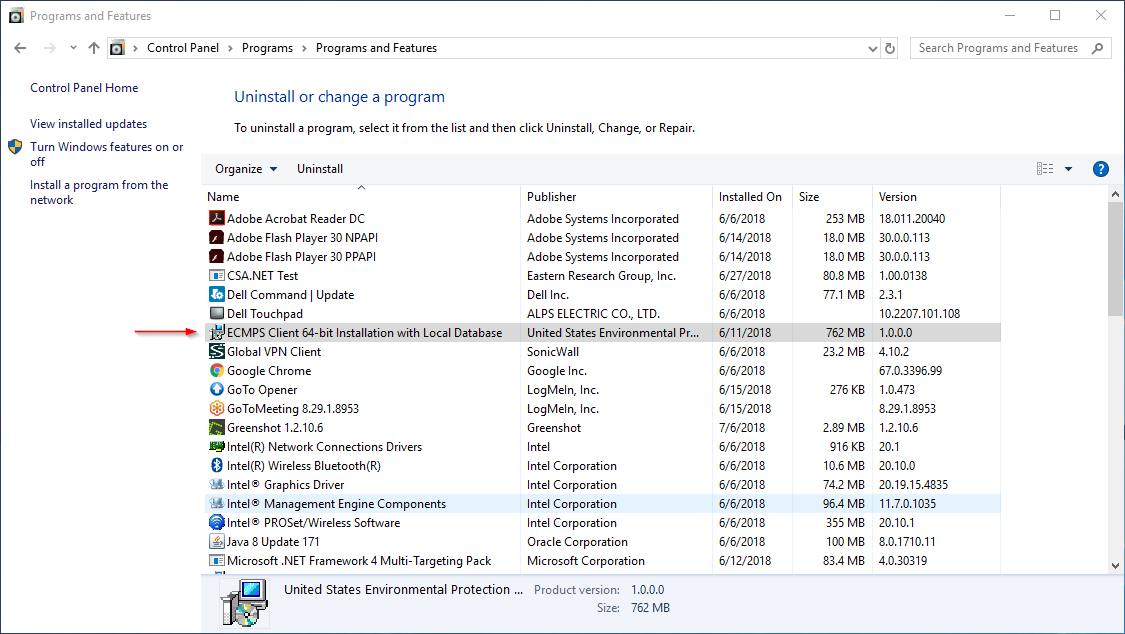 Initiate the uninstall process by selecting the "Uninstall" button within the ECMPS dialog.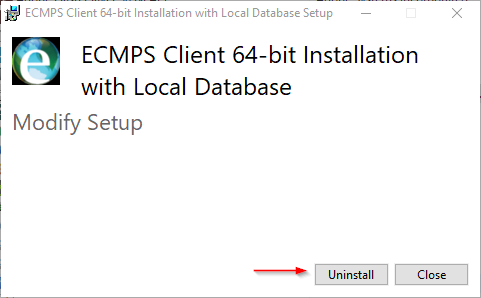 The Client Tool Uninstall feature will not automatically uninstall prerequisite programs which may have been installed on your machine. These may also need to be uninstalled and include:
Microsoft SQL Server 2016
Microsoft ReportViewer 2010 Redistributable
Microsoft SQLXML 4.0 SP1
Note: A computer reboot is required after uninstalling the current Microsoft SQL Server instance and prior to reinstalling the latest stand-alone database software.
Tags:
installation
Last update: 2020-05-12 17:44